Your day is finally here..
Posted on October 31st, 2019
Read Time:
4
minutes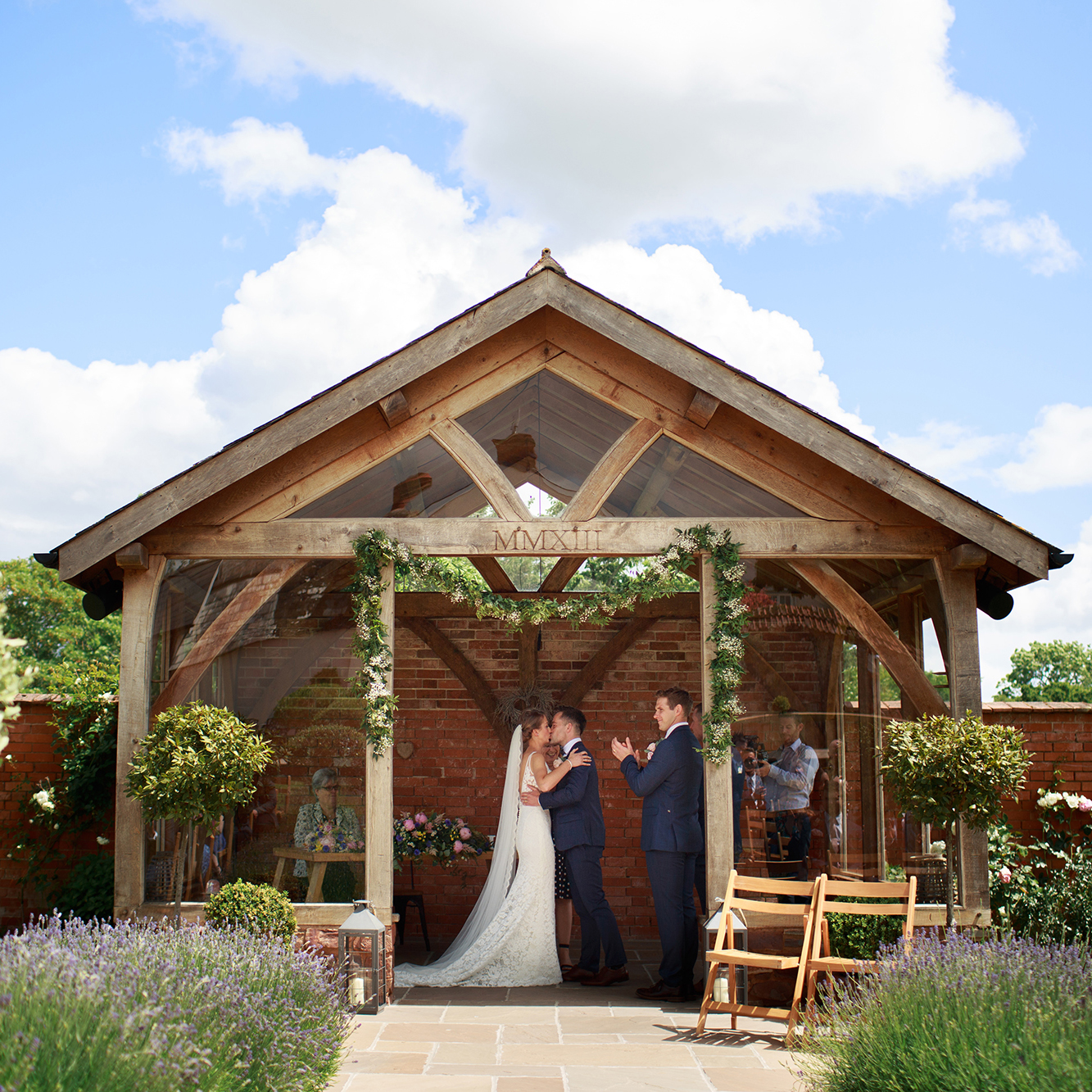 Your day is finally here..
You've spent so long planning for your big day, thinking about all the little details like the table plans, flowers and food to make sure it's just perfect. What to expect on the day often gets missed so here's an idea of how your day might look…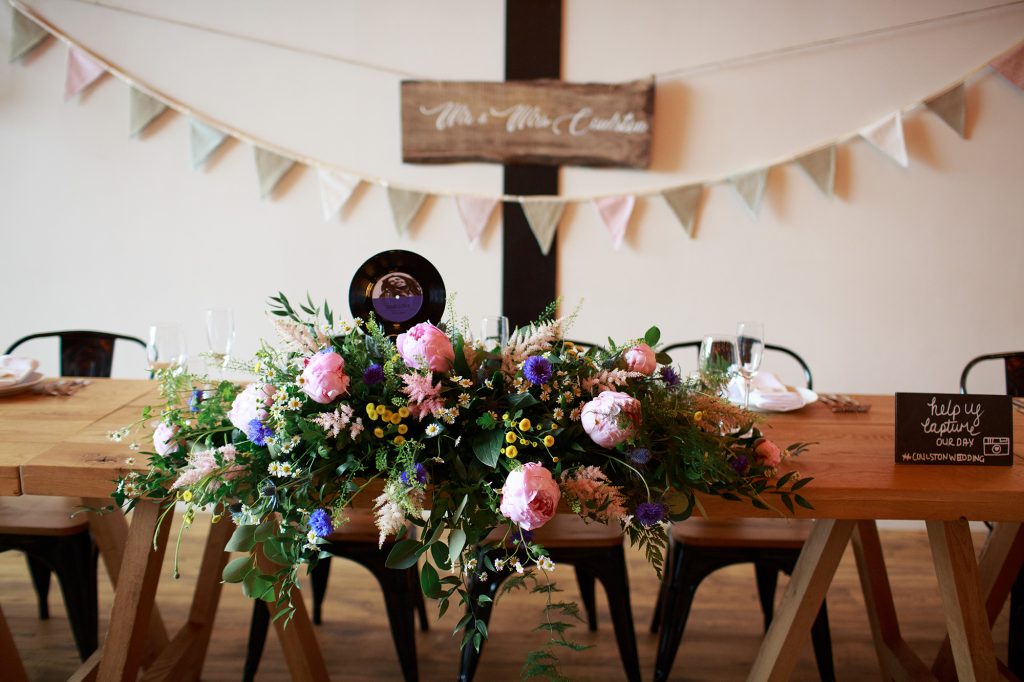 THE BIG DAY!
Behind the Scenes
Our Wedding Co-ordinators are already busy behind the scenes making sure that everything you dropped off the day before is arranged as planned. Suppliers will come (from 9.30am) and set up the flowers, cake and any other decorative items ordered, your co-ordinator is on hand at all times making sure everything is just as it needs to be so you don't have to worry about a thing.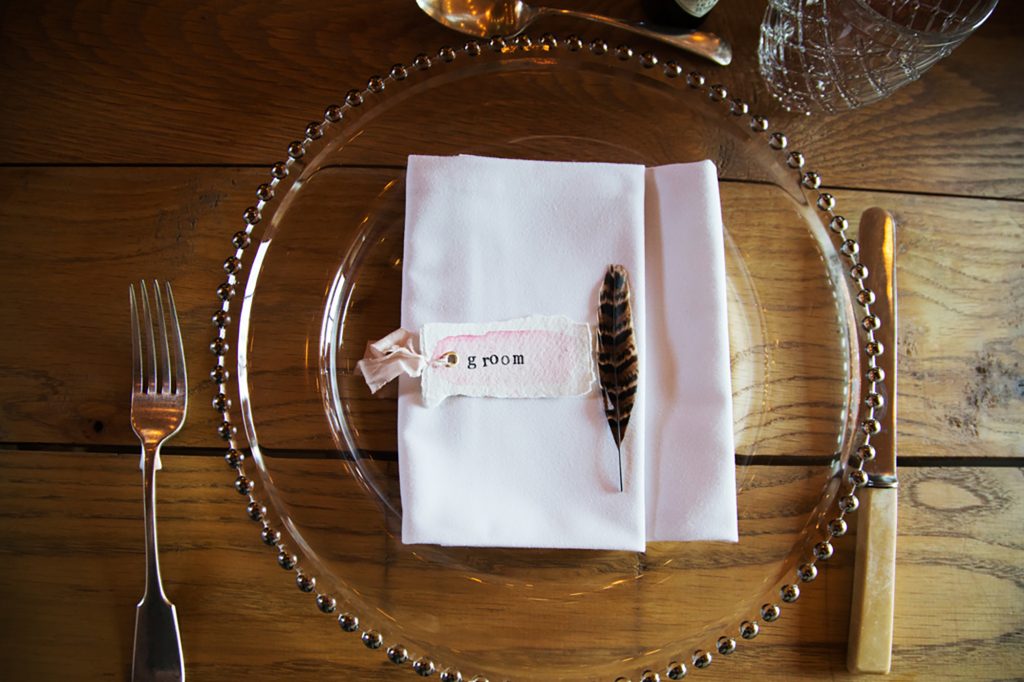 You & Your Guests arrive (from 11am)
Guests will park and follow the signs to the gardens where they will be greeted. The Press Bar will be open for those who wish to have a drink.
The Tack Room is ready for you (all day/evening)
This is the perfect place to take a few minutes to yourself for any last minute tweaks to veils, make up or just a quiet space to share a glass of bubbly with your closest friends and family members.
Meeting your Registrar
The registrar will meet with both members of the wedding couple separately just before the ceremony to check all is well, to ask a few questions and also to take you through what will happen next.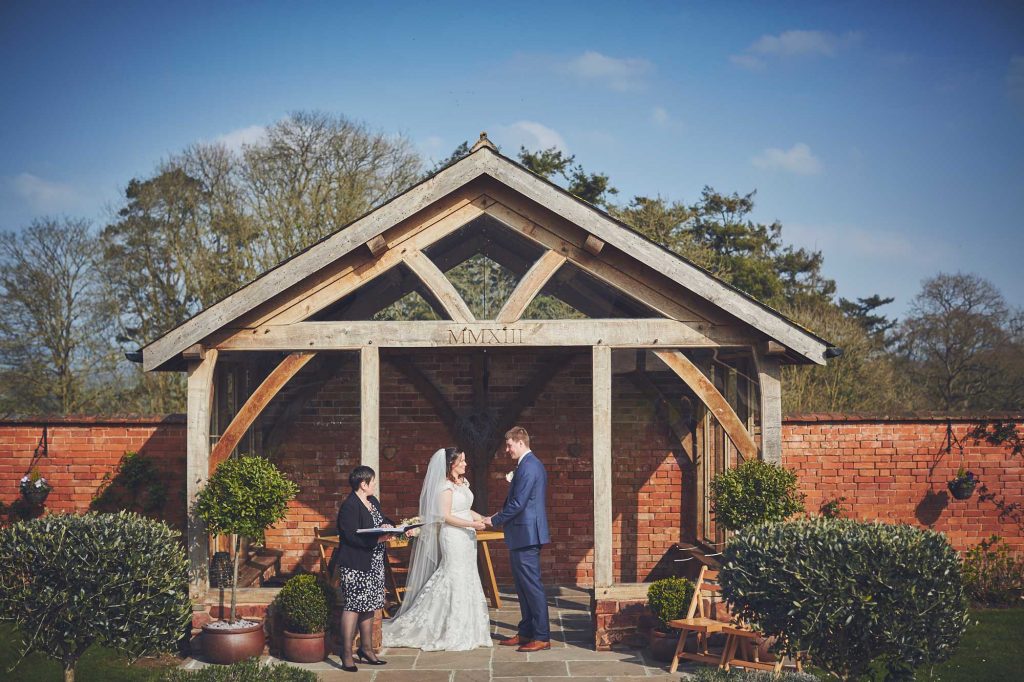 The Ceremony
Your guests will have been ushered into their seats before you are ready to make your way to the Walled Garden or the Cider Barn. We will meet you when you arrive and be on hand to offer a few calming words to steady those nerves or anything else you may need. Once you have said those all important words and signed the register it's time to get the confetti out and grab a glass of bubbly.
Welcome Drinks
While you mingle with your friends and family, enjoying canapes and welcome drinks, your photographer will be busy in the background getting those fabulous candid shots of you and your guests. Garden games are a great source of entertainment for young or old and are a clever way of getting your guests to socialise and enjoy themselves, we have a number games for hire that can be set up ready to go and one less thing for you to worry about on the day.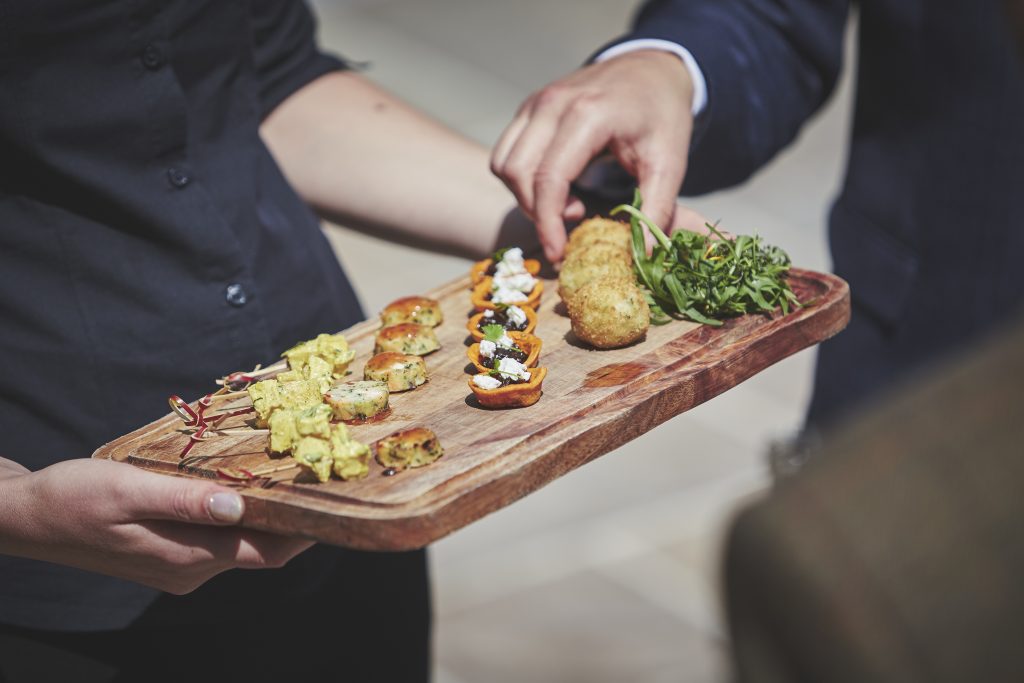 Just the Two of You
While we get to work showing your guests their seats in the Stable Barn it's a perfect opportunity for you to take some time to yourselves and capture those all important photos of the two of you that you can look back on in years to come. If your photographer isn't familiar with Upton hopefully you will have brought them along to one of our Friends, Family & Supplier Days to scope out the best spots to get you the shots you want.
The Wedding Breakfast
Our tried and tested caterers are busy ensuring your wedding breakfast is just as you would want it whilst we are busy looking after your guests. Once they are all seated you will make your entrance, getting your first glimpse of the beautiful Stable Barn all set up with those personal touches you have chosen. Whilst you are relaxing and enjoying your meal the ceremony is being packed away and evening entertainment being set up.
The toasts are a key part of the wedding breakfast for many couples, you choose when you would like these, some couples prefer them at the start of the breakfast, others may prefer them at the end or before dessert is served.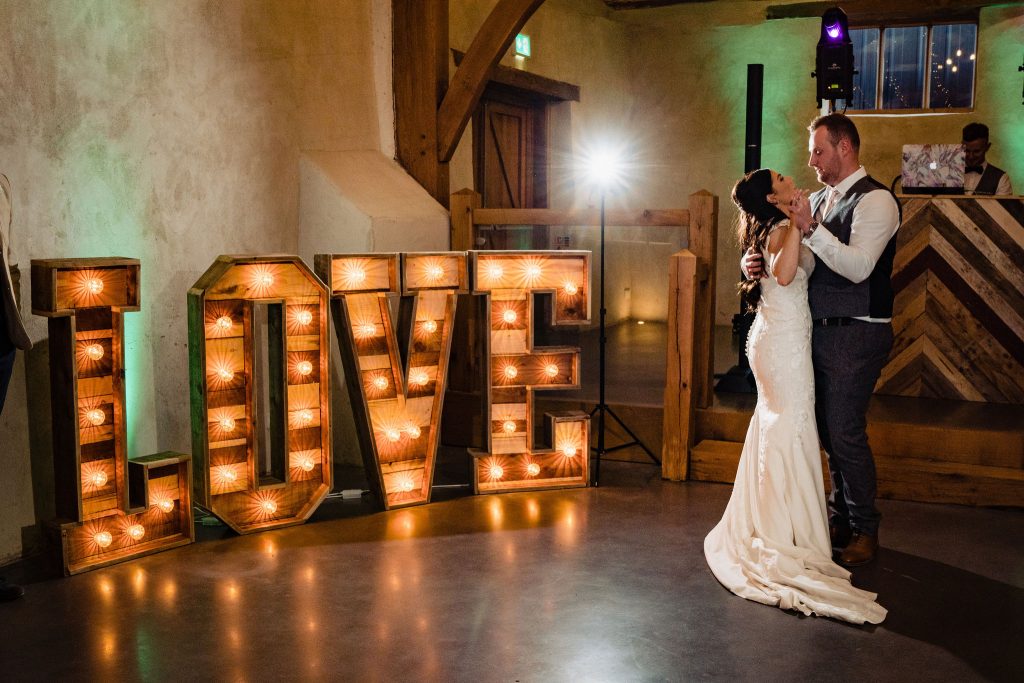 Evening Begins
The excitement of your evening guests arriving begins now, we will gather your guests all together to watch the cake cutting and join you for your first dance in the Cider Barn. Once the formalities are done you and your guests can dance the night away. With the evening underway the fire pits will be lit outside so guests can toast marshmallows and continue to enjoy the gardens. Should you wish to get those stunning photos under our gorgeous festoon lighting with your sparklers this is a great time to do this.
Food and Fun
There are many different food options available from our caterers or Food Trucks to keep your guests fuelled and having fun on the dancefloor, our friendly bar staff will keep the drinks flowing until the bar closes at midnight, when the band or DJ will finish up and guests will leave, we recommend taxis are booked in advance due to our rural location as many of the local taxi companies get booked up.
We hope you will leave Upton with tired feet, huge smiles and some amazing memories to last a lifetime!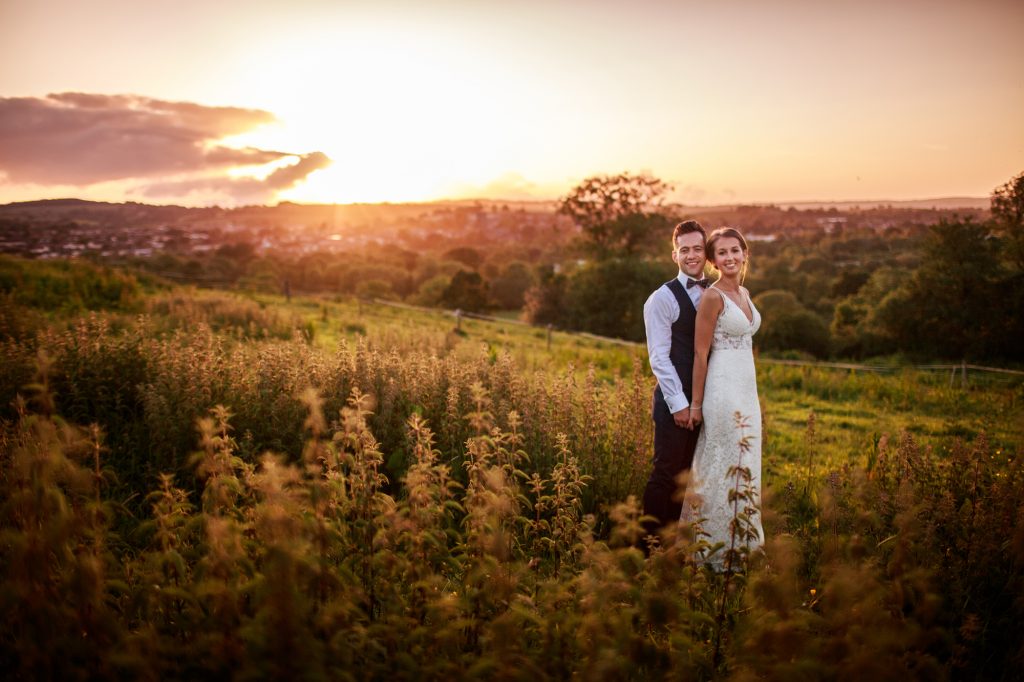 .