And the winner is…
Posted on March 19th, 2019
Read Time:
1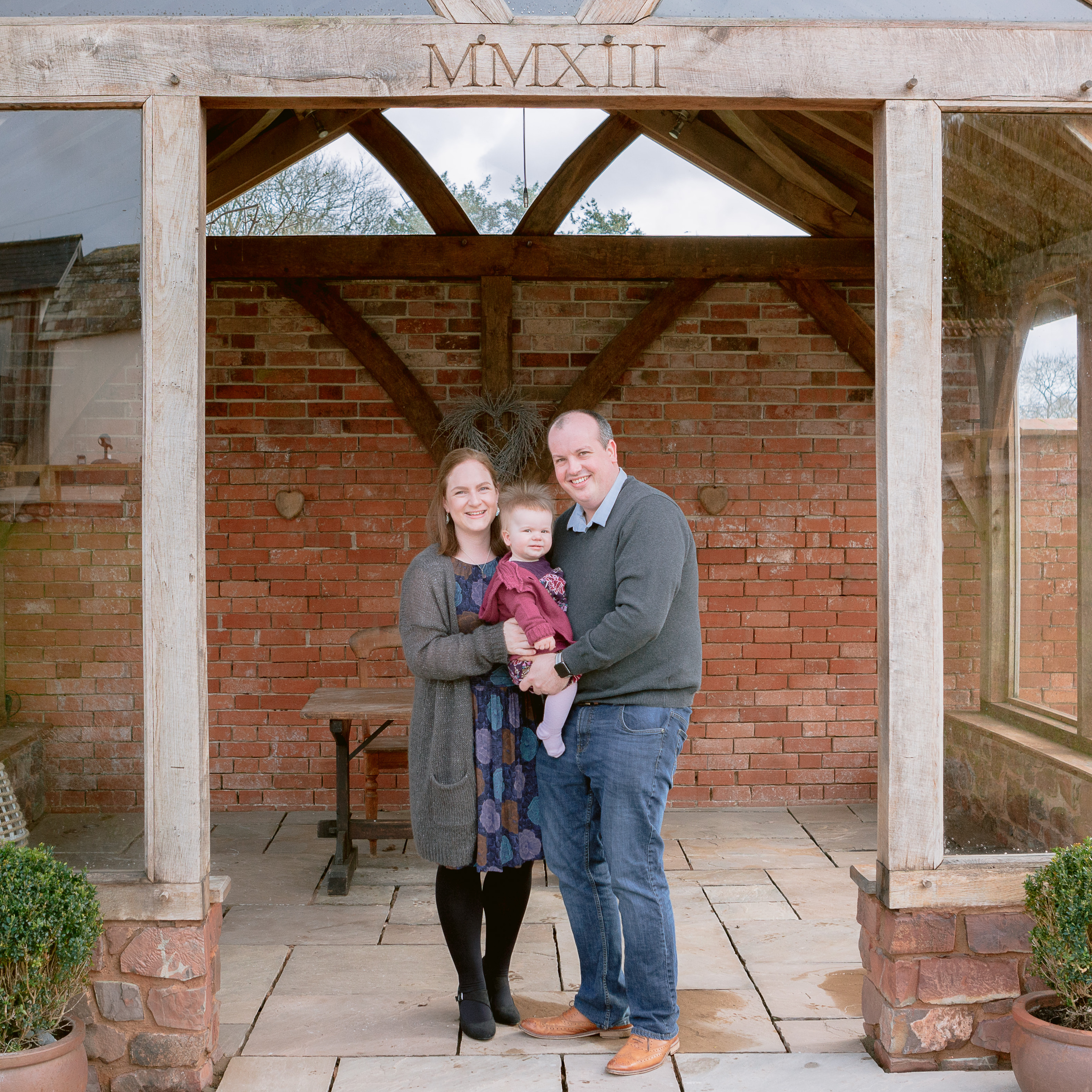 And the winner is…
Congratulations to Debbie Aplin and Rob Ingram!
This lovely local Devon couple were the lucky winners of our Open House Weekend Competition.  The prize?  Free hire of Upton Barn for their wedding in September 2020!
Charlotte met them and their gorgeous baby Anna earlier this month to find out more about their plans for their wedding day.
Debbie and Rob have known each other since their school days and met again through mutual friends 5 years ago.  Rob surprised Debbie with a marriage proposal whilst they were exploring the beautiful Tuscan vineyards in June 2017.  Soon after, all wedding plans were put on hold when they found out they were expecting a baby.  Their beautiful daughter Anna was born in 2018.  Now their thoughts have returned to their next big event – their wedding!
Rob and Debbie began their venue search in January, looking at a number of local venues.  On arriving at Upton, they knew instantly they had find their venue.  " This was the one!  It felt right and we could picture ourselves marrying here".  They came along to the Open House event for a second look and were not disappointed.  They had decided to book Upton so were thrilled to find out they had won free venue hire.  "It was incredible and we are so excited!"
So what next?  It is early days in their planning but Debbie and Rob already know it will be a relaxed, child-friendly event with "good food and good music"! They have already chosen Peter Mundy Catering and they are now on the hunt for a great band.
Stay tuned over the next year as we follow them throughout their wedding planning journey.
Thank you Debbie and Rob for sharing your story and to Jennifer Jane Photography.