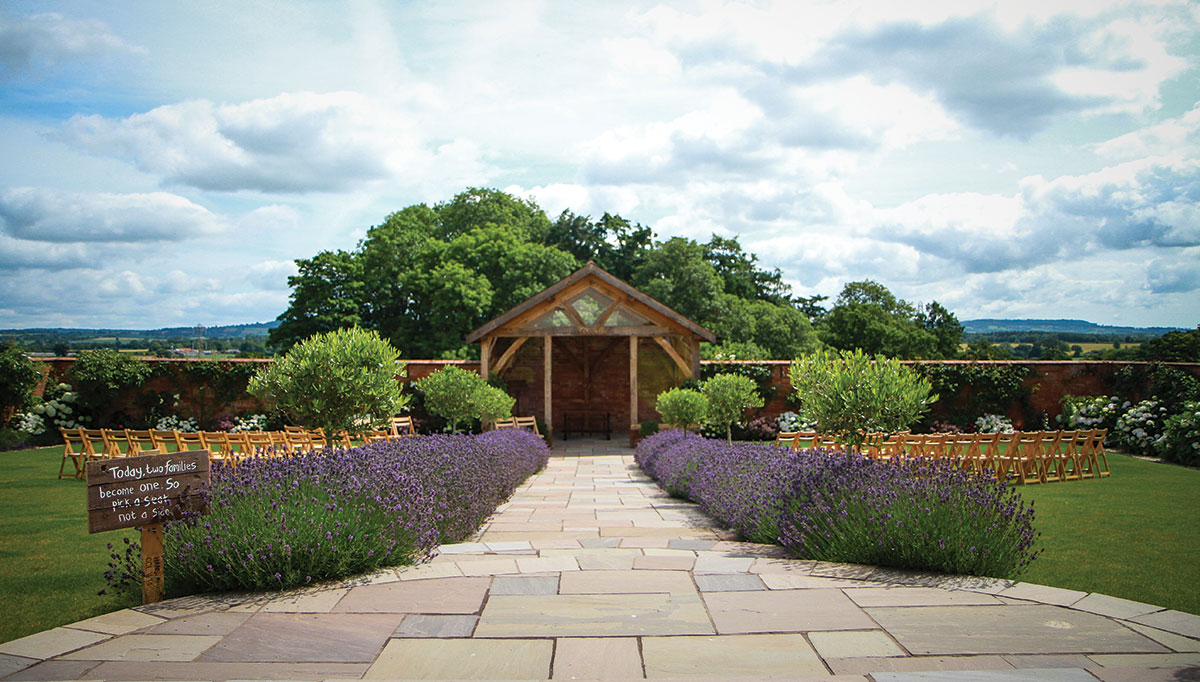 Venue Site Map
Aerial view floor plan of The Cider Barn, The Stable Barn, The Press and The Walled Garden.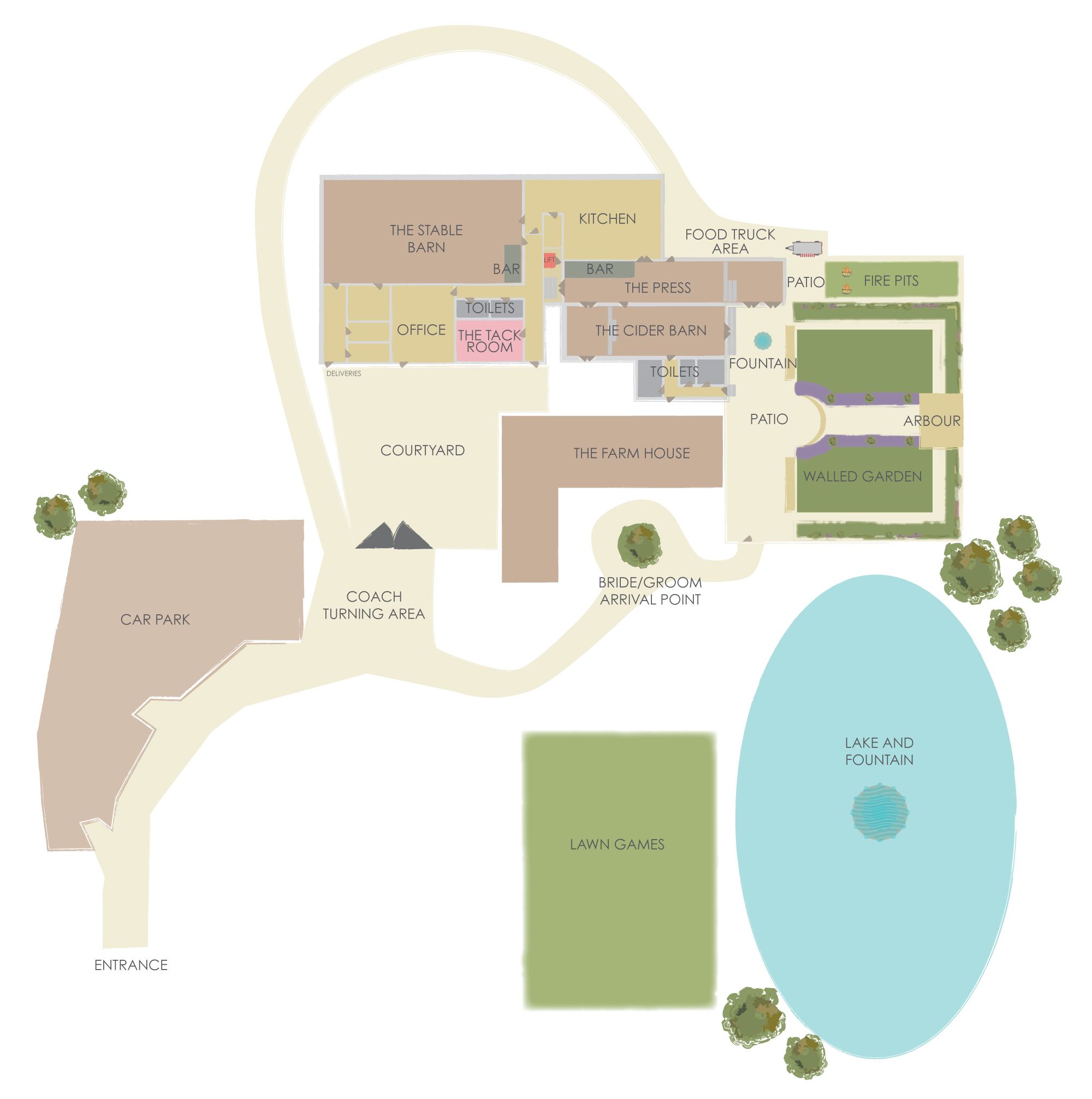 All areas of the barn and gardens are suitable for disabled access with gentle sloping walkways and easy access to the disabled toilets inside the Cider Barn
Yes, we have a spacious car park at the end of the entrance drive on the left. We ask all guests to park in the car park and follow the signs to The Walled Garden on foot. Vehicle access to the entrance of the walled garden is only available to bridal party vehicles and those with limited mobility.
Yes, we are clearly signposted from all routes, so although secluded rest assured your guests will arrive.